Welcome to Rodengg Castle
The Rodenegg Castle towers mightily above the Rienz Gorge. This striking, privately-owned building is home to the oldest secular wall paintings in the German-speaking world, with the 13th century Ywain frescoes forming the heart of the Castle. Immerse yourself in times long past and let yourself be enchanted.

ATTANTION: The castle opens again on May 29, 2022


Due to the Corona measures, tours with digital guides will take place in 2022. Please download the following app for free. Please download the correct language and the RODENEGG audio file here.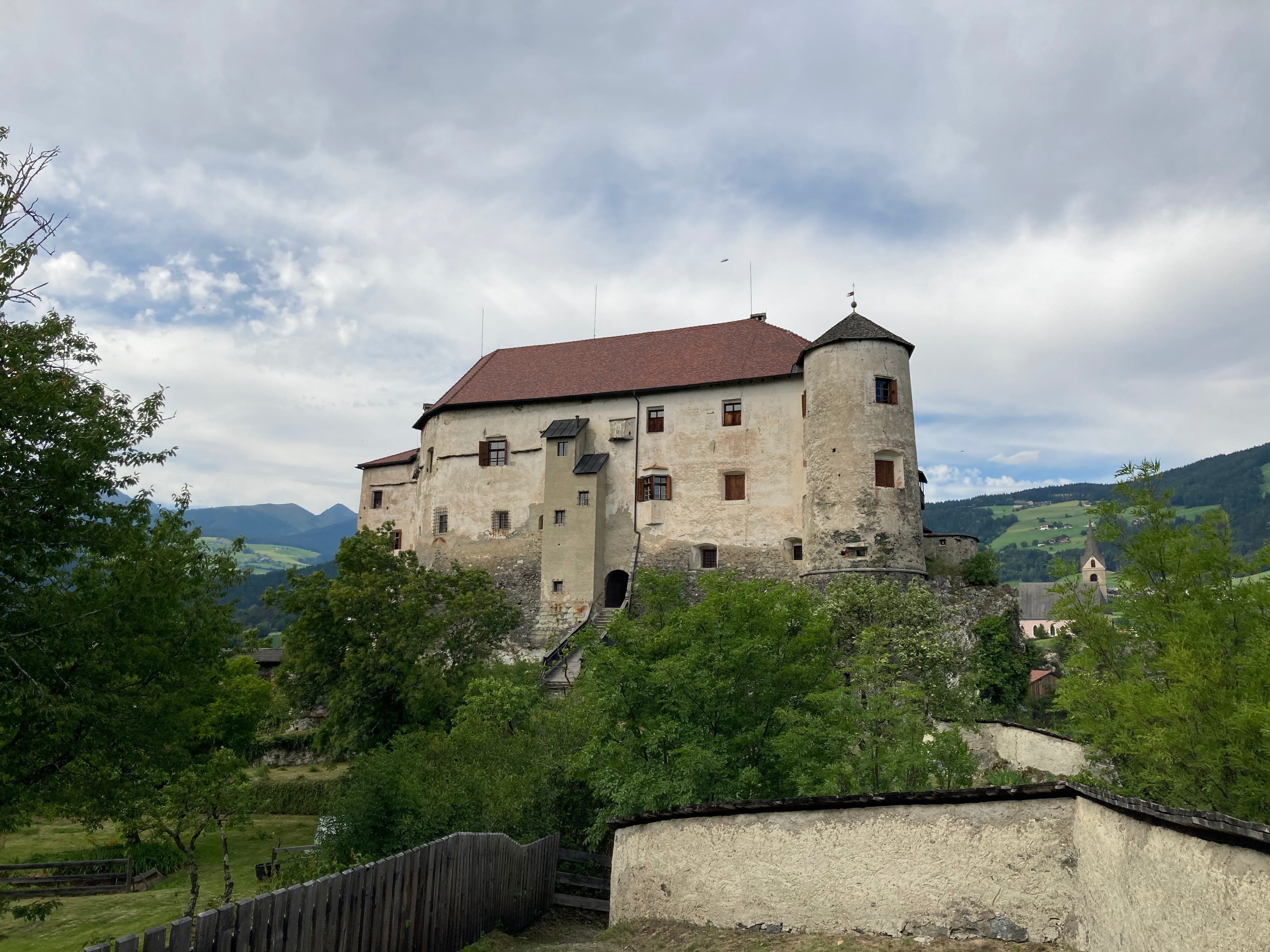 Tours:
Rodenegg Castle is open every day (except Saturdays) from 29.05.22 -02.10.22

Tours take place daily at 11.30 am and 2.30 pm.

Duration approx. 1 hour

Group registrations:
Telefone: +39 391 7489492 (Office Hours 10:00 - 12:00 Uhr)
Email: schloss.rodenegg@gmail.com



What's to see: outer bailey, Ywain frescoes, old oratory, St. Michael's Chapel, inner courtyard, old castle kitchen, armoury, garden, well.
Prices:

Adults € 8.00
Right (10-18 years) € 4.00
Children (6-10 years) € 3.00
Groups (from 15 people) € 6.00

Entry is free with the Almencard PLUS!